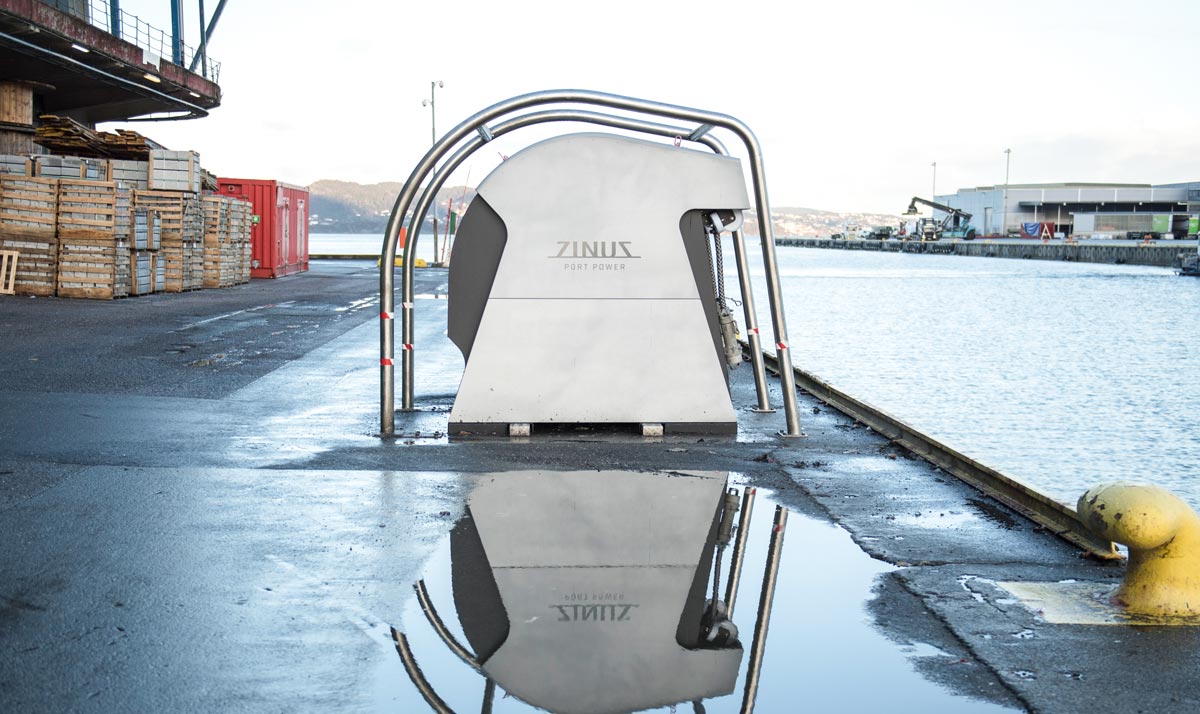 "Here we have an excellent example to follow. The facility has already had a great effect far beyond the country's borders," jury member Jannicke Trumpy Granquist, CEO of KBN Kommunalbanken, stated about Bergen Municipality/Port of Bergen's initiative.
"We are very happy with the silver. This shows that the shore power investment in the Port of Bergen is noticed far beyond the municipality's borders, and that the good collaboration we have with BKK, Bergen Municipality and Plug has resulted in us being at the forefront of developing shore power both in a European context and worldwide," says Johnny Breivik, director of Port of Bergen.
Zinus has delivered 15 Shore Power Compact systems and 3 Shore Power Telescopic systems to the electrification of Port of Bergen.
"I am happy that Port of Bergen has received this recognition. This is more than a local initiative; it is also a national and international initiative. Bergen City Council has decided that Bergen municipality shall be fossil-free by 2030, and this is an important step on that road, says Eline Aresdatter Haakestad, City Councillor for Climate, Environment and Urban Development in Bergen Municipality.
Winner of «Best local climate measure 2020» was Drammen municipality, with a project for storage of solar energy for winter use. The prize was awarded for the tenth time this year. The competition is organized by KS, the environmental foundation Zero, and KBN to produce good examples of climate measures in the municipal sector and to inspire further efforts.