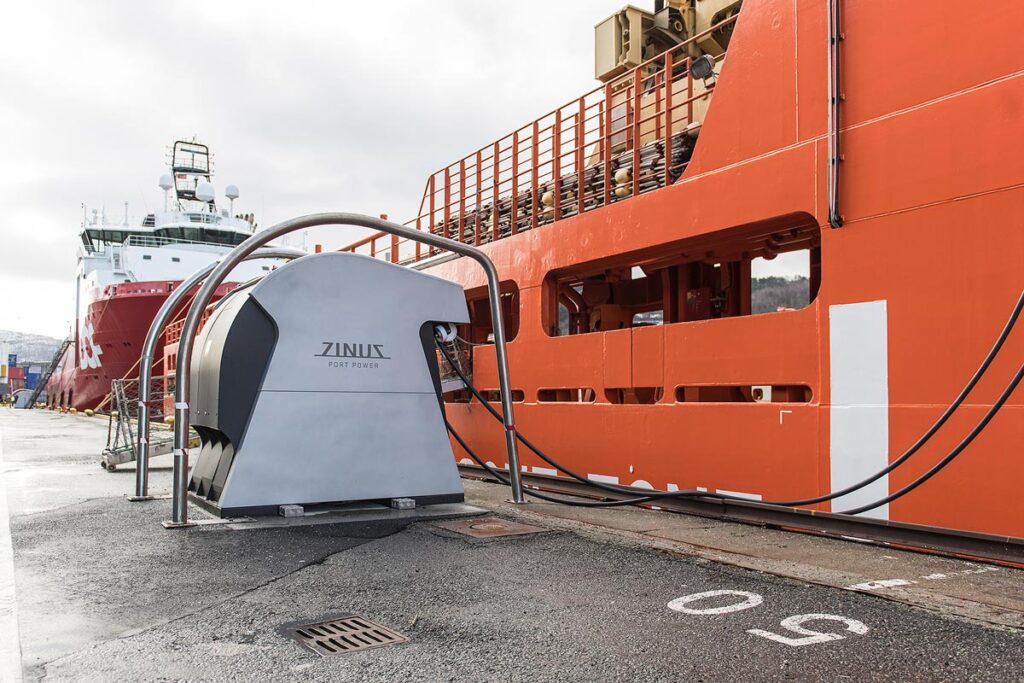 Zinus' new shore power concept for the shipping industry has great international potential. Now BKK Spring, the Norwegian energy company BKK's investment fund for start-up and growth companies, enters as owner to participate and develop Zinus further.
BKK Spring buys 10 percent of the shares in Zinus from the LOS Group, which is now left with 53 percent ownership while DSD owns 37 percent.
Zinus aims internationally
In the process of electrifying the port of Bergen, Zinus has been an important partner for Plug – a company established by BKK together and Port of Bergen to build shore power for ships.
"Through the work with shore power in the Port of Bergen, we gained knowledge of the impressive quality of Zinus' deliveries. Zinus contributes to the green transformation of shipping and has a product of great interest throughout the world," says Andreas Tufteland Engelsen, acting CEO of the corporate venture fund BKK Spring.
Zinus was established in 2018 as a wholly owned subsidiary of the LOS Group. The company is based at Rubbestadneset in Bømlo municipality and currently has 14 employees. After a few years of operation, Zinus is already a leader in cable solutions and infrastructure for shore power and has deliveries to both Norwegian and European ports. The interest is great globally, and Zinus is in dialogue with customers in Europe, Asia, and the USA.
A product in demand
"We are very pleased to have BKK Spring on our team. Their expertise will strengthen our further efforts, especially internationally. The new co-owner will also be a good help for Zinus in the development of new and exciting solutions for market segments such as the cruise industry, Ro-Ro vessels and aquaculture," says Arne Mæland, chairman of Zinus and one of the key persons in the establishment of the company.
The design, technology and environmental footprint of Zinus' products have appealed to the market.
"Our products are easy to use, flexible in terms of location, can withstand all types of climate, and they contribute aesthetically to modern ports. Such features get attention, both in Norway and abroad," says Mæland.
Shore power can cut seven percent of greenhouse gas emissions from shipping
Shore power replaces diesel generators and is therefore an important contribution to reducing both greenhouse gas emissions and local pollution. According to Norwegian Enova, as much as seven percent of the shipping industry's greenhouse gas emissions come from vessels resting in harbours. A large cruise ship that lies at the quay for eight hours emits as much NOx as the annual emissions from about 700 cars.
The market for shore power is new and immature, but on a rapid rise. In Norway, shore power has gained a firm foothold in the last two or three years, not least due to good support schemes through Enova. Zinus is well established in the Norwegian market and delivers products for both commercial vessels (e.g. offshore supply vessels), ferries and cruise ships. Norway is at the forefront of electrifying ports and will have an advantage when ports in Europe and the rest of the world catch up.