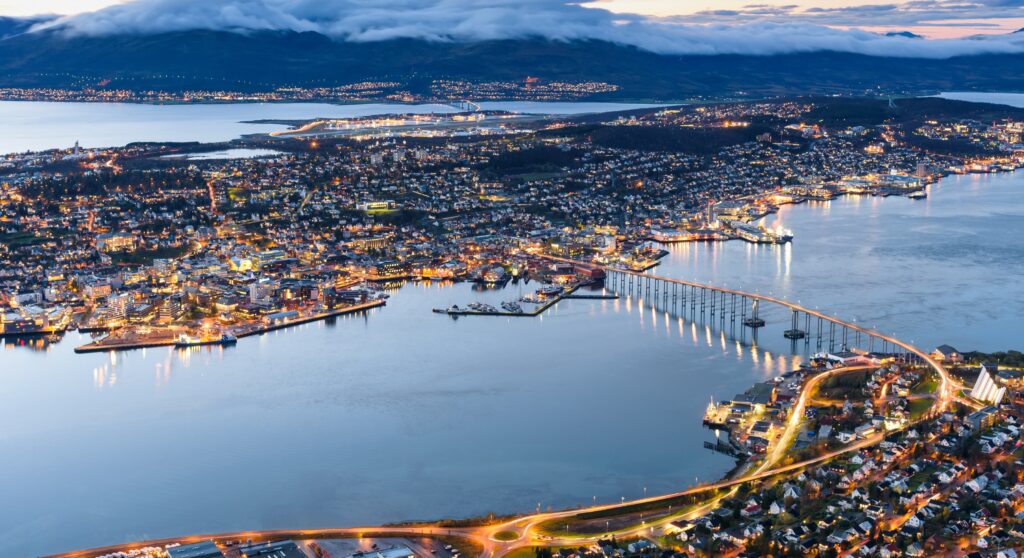 Zinus, a global frontrunner in cable management systems and autonomous shore power charging connections, is proud to announce a new project contract with Blueday Technology that will bring the company's innovative solutions to Tromsø, Norway.
Zinus's Mission
Zinus will be supplying one of its cutting-edge products: the high voltage CRU500, designed for cruise ships, along with their Compact ZPP215 shore power units, which provide low voltage power to other vessels in the port of Tromsø. This project marks the third Norwegian port to receive both high and low voltage cable management systems from Zinus, further emphasizing the company's mission to help create a sustainable future for the maritime industry.
"At Zinus, we work tirelessly to provide our customers with the best products that not only meet their needs but also contribute positively to the environment," stated Ronny Olson, Sales Director at Zinus. This contract with Blueday Technology continues to align perfectly with Zinus's mission to serve the maritime industry with technology that promotes zero-emission power in a package that is both environmentally friendly and aesthetically pleasing.
Reduced CO2
Zinus's collaboration with Blueday Technology not only showcases the company's innovative solutions but also sets a new standard for sustainable maritime operations. This project is a testament to the growing demand for efficient, eco-friendly solutions in the maritime industry, and Zinus is thrilled to be leading the way.
The project, set to be completed in 2024, will bring the maritime industry one step closer to a future of reduced CO2 emissions, contributing to a better and more sustainable world.
About Zinus
Zinus AS is a global leader in the design and manufacturing of cable management systems and autonomous shore power connections for the maritime industry. With a strong commitment to sustainability, Zinus aims to contribute to the global energy transition by providing zero-emission power technology that merges functionality, efficiency, and aesthetic design.
About Blueday Technology
Blueday Technology is a leading cleantech company providing electrification solutions to enable the decarbonization of the industry. Backed by our power system knowledge and experience from our large installed base, our systems ensure safe, efficient, and sustainable operations for our customers.
For More Information, Please Contact:
Ronny Olson, Sales Director (Zinus)
T: +47 975 66 880
Hans Petter Heggebø, CCO (Blueday Technology)
T: +47 478 45 550